The Tradition Lives At
El Pinto Restaurant
El Pinto Restaurant was voted Best New Mexican Restaurant in Albuquerque New Mexico according to the "Best of City" annual survey conducted by Albuquerque the Magazine. Come see why we're the local favorite for authentic New Mexican Cuisine!
The people of Albuquerque have spoken! El Pinto Restaurant offers the best New Mexican food in Albuquerque. El Pinto uses the recipes of the owners' grandmother Josephina Chavez-Griggs. Their family was the first to differentiate their cuisine as "New Mexican." We feature a wide selection of New Mexican food choices on our menus that include flavors that come from our beloved green chile sauces and salsas. In addition we have wonderful dry aged steaks from local cattle and aged on property, pork dishes from local farmers, and ingredients from our organic greenhouse. Come taste our authentic New Mexican dishes, salsas and drinks. If you are in the mood for a margarita, we feature the largest Tequila Bar in New Mexico, with over 175 different 100% Blue Agave tequilas and 50 different Mezcals, to make your perfect hand-made margarita to sip on the patio. We can't wait for you to join us!
Pasture-Raised Perfection: El Pinto's Hen Hotel Revolution
El Pinto Restaurant in Albuquerque New Mexico is now using 100% pasture-raised eggs for all entrees. To accomplish this unprecedented feat, El Pinto is caring for 200 laying hens to produce the required pasture-raised eggs on a daily basis for restaurant use. The restaurant's "Hen Hotel" is located on the property of El Pinto in the North Valley of Albuquerque. This commitment makes El Pinto Restaurant one of the few, and the definitely the largest restaurant in America with a pasture-raised egg commitment.
"Our passion is clean and nutritious food for all of our guests," explains Jim Thomas, co-owner of El Pinto. He continues, "Healthy happy hens produce eggs of amazing nutritional value and outstanding taste."
El Pinto is the Only Animal Welfare Approved Restaurant in the Nation with a Laying Hen program on restaurant property.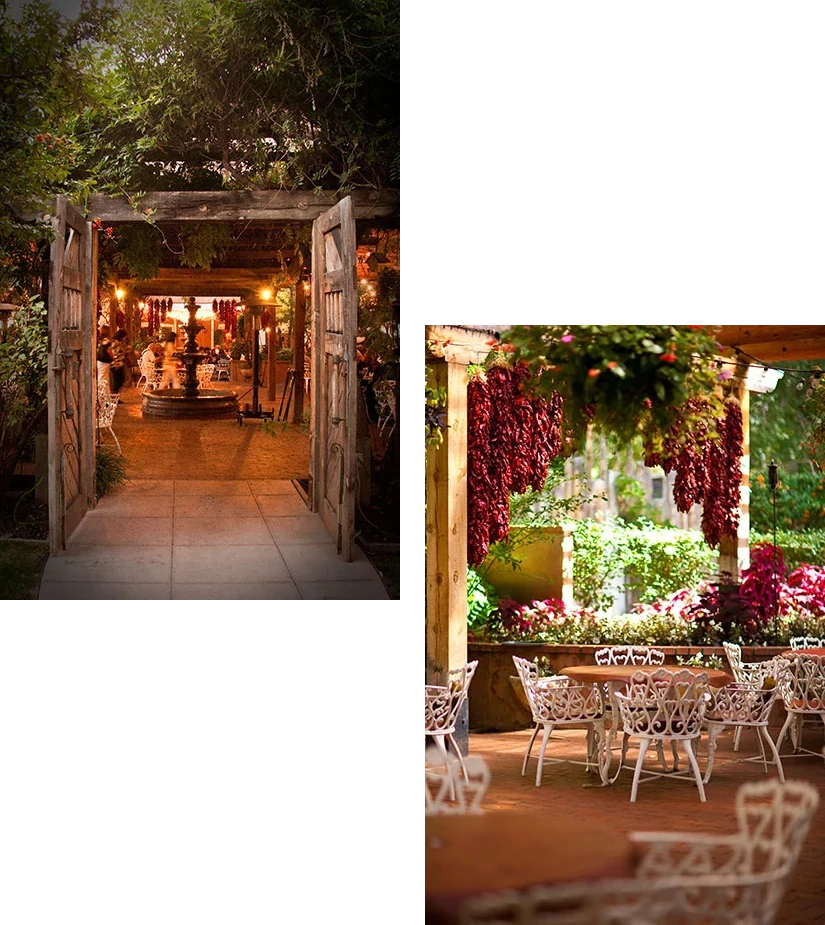 Located in the beautiful North Valley, El Pinto is just minutes from I-25, and 10 minutes from the I-25 / I-40 interchange.